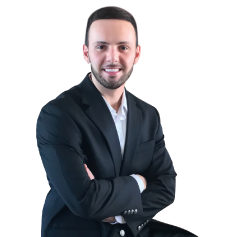 Hamaton announce the appointment of a new General Manager for their recently opened North American headquarters
01-11-2016
Following the opening of Hamaton Ltd in Europe in 2015, Hamaton Automotive Technology Co. Ltd have recently announced the opening of their new Michigan-based headquarters for Hamaton Inc., which will provide the leading TPMS and valve manufacturer with tec
Understanding the need to provide experienced leadership for Hamaton Inc., the business has secured the appointment of Enri Osmani as their new General Manager for North America and Canada, who comes to the company with a significant depth of experience gained from senior roles which have taken him into both the automotive aftermarket and OE sectors.
Based at the new headquarters in Wixom, MI, and working closely with the management team of Hamaton Ltd in the UK, Mr Osmani will coordinate the development of Hamaton Inc. from the outset, ensuring that Hamaton's North American customer base receives valuable field sales, technical, training and product support.
Hamaton Automotive Technology Co. Ltd will also fully open their new OE sensor manufacturing plant in China later this year, which will provide multiple automated sensor production lines as well as a brand new R&D and testing center. The establishment of Hamaton Inc. to coincide with this recognizes the importance of the North American TPMS market to Hamaton and the need to bring essential resources closer to their customers.
Regarding his new position at the company, Mr Osmani said: "After being away from the industry for around 5 months, it feels great to be back and starting out as the new General Manager of Hamaton Inc. I am very excited for my new role and to have the opportunity to work with Hamaton as they are well-respected within the industry by many distributors, and I look forward to continuing to strengthen these relationships and helping the business grow further."
His appointment is, the company says, a significant step towards the successful implementation of their development plans for Hamaton in the US, and they believe he will play a crucial role in ensuring the business continues to develop and achieve its goals.
Ian Smith, CEO of Hamaton Limited and Hamaton Inc., stated: "We are delighted to welcome Enri Osmani as the new General Manager of Hamaton Inc. for our new Michigan site. With his abundant experience working in the North American TPMS market, he is sure to make a valuable addition to the team. We look forward to working with him in the exciting times ahead."