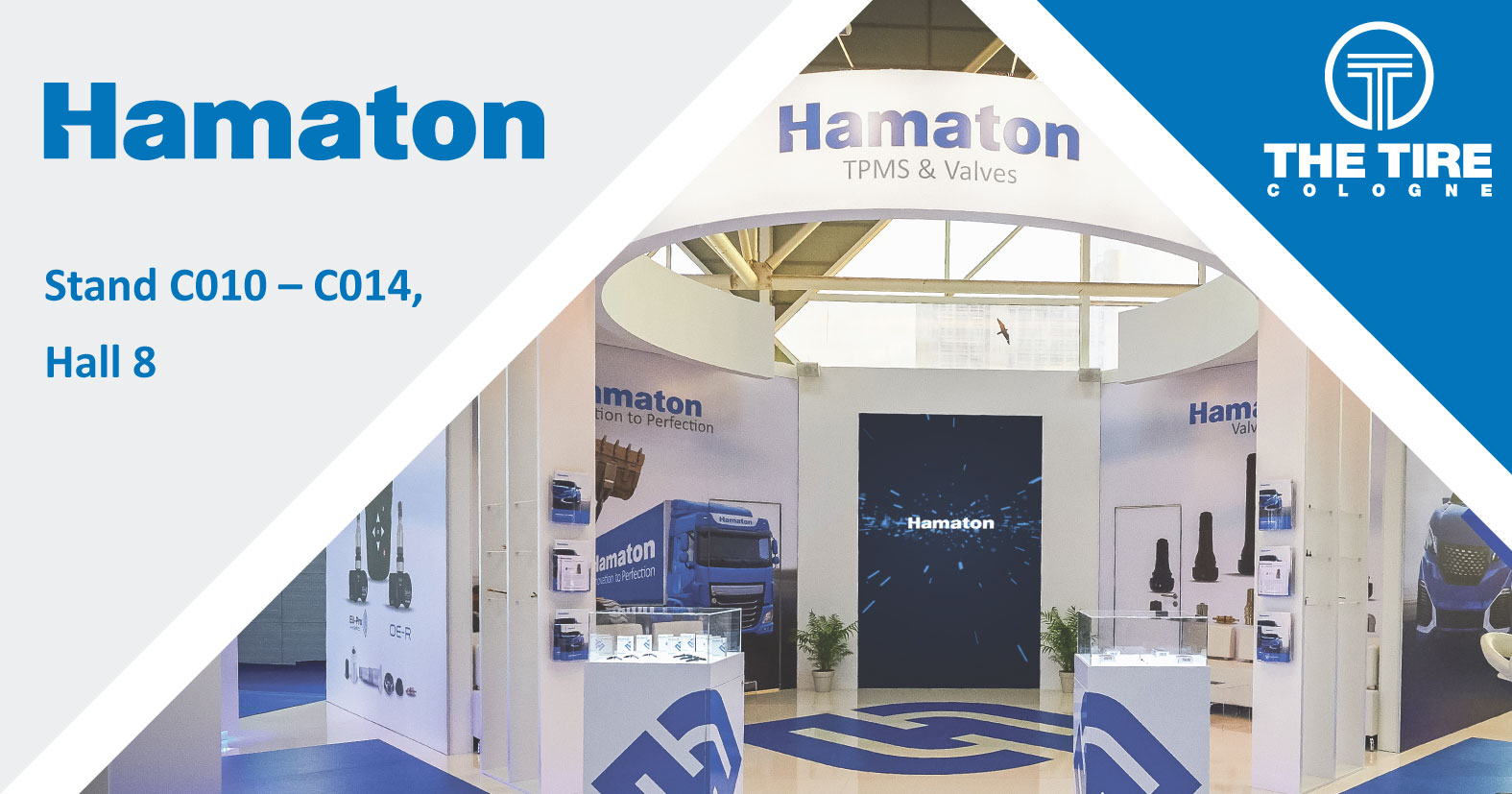 Hamaton look forward to exhibiting at Tire Cologne show
19-04-2018
With the inaugural launch of the Tire Cologne exhibition now just around the corner, the Hamaton team are looking forward to discussing their product range with international customers at the show; which is due to take place from 29.05 – 01.06.2018.
With plans for a substantial 110 square metre booth, Hamaton have designed one of their largest stands yet for the show, which will be located in Hall 8, at stand number C010 – C014.
Over four days on the stand, Hamaton will be presenting their universal, configurable EU-Pro Hybrid sensor - which has the fastest configuration on the market and high vehicle coverage, meaning that garages only need to keep one article number in stock at any time. Alongside this, the company will also be presenting their time-saving OE replacement OE-R sensors, which come pre-programmed for vehicles and provide a cost-efficient alternative.
Members of the Hamaton team will also be on-hand to give visitors product demonstrations, which will include showing how to use their ATEQ diagnostic tools to scan and configure sensors, and providing information about the importance and benefits of TPMS servicing - for which Hamaton offer a complete replacement part range, covering nearly 100% of OE and aftermarket sensors.
To arrange a meeting with a member of the Hamaton team ahead of the Tire Cologne exhibition, contact enquiries@hamaton-tpms.com.