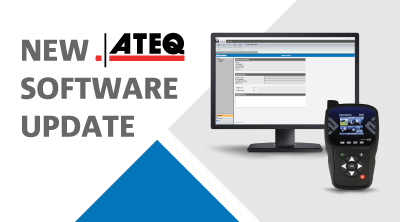 New EU-Pro Hybrid 3.5 added to ATEQ's TPMS tool software
04-06-2019
We are delighted to inform you ATEQ has introduced our new EU-Pro Hybrid 3.5 sensor, which boasts configurable and programmable technologies to its TPMS tool software. Therefore, YOU MUST UPDATE YOUR ATEQ OR HAMATON TPMS TOOL TO CONFIGURE OR PROGRAM EU-PRO HYBRID 3.5 SENSORS via WebVT.
Speaking of which, ATEQ has launched a new and improved version of WebVT. Simply open WebVT and click 'yes' on the alert to commence the update.
If you need help updating your TPMS tool or WebVT, please do not hesitate to contact us. The same applies if you wish to renew your tool's licence because it has expired or is due to expire soon.